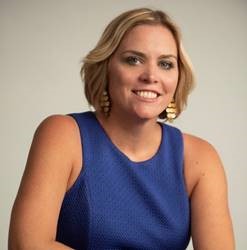 Employees Speak: Integrating Health and Wellness Throughout the Company and Beyond!
Tuesday, September 10, 2019
10:35 am – 11:35 am
Lynn Clement
Chief Research Officer
Lynn Clement has been the chief research officer at KJT Group, Inc. since its inception in 2007. Her extensive background in the healthcare market research industry coupled with her passion for healthcare delivery and life sciences has led her to manage a dynamic team of researchers in the design and management of thousands of qualitative and quantitative research projects in the US and abroad, providing clients with strategic insights and research guidance throughout the product life cycle. In addition, Lynn is a RIVA trained focus group moderator with significant experience conducting groups and IDIs among clinicians, payers, administrators, consumers and many other stakeholders in the healthcare industry. Lynn earned her MPH with a concentration in health policy and management from Columbia University and a bachelor's degree in health and society from the University of Rochester.