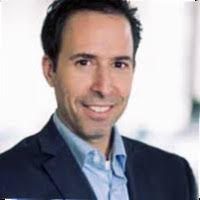 Thriving through purpose: how working for what matters most brings people, organizations and communities together.
Thursday, September 12, 2019
9:30 am – 11:00 am
Eric Zimmerman, MPH, MBA
Chief Innovation Officer
Eric Zimmerman, MPH, MBA, is the chief innovation and commercialization officer for Kumanu. Eric brings global experience in design, launch and commercialization of breakthrough digital health solutions focused on population health, connectivity, community and collaboration. Before joining Kumanu, Eric led strategic marketing, product management, business development and behavior design as chief marketing officer at RedBrick Health. He previously held leadership roles at RelayHealth, Mirixa, Medscape and StayWell. Eric earned his B.A. in ecology behavior and evolution at UCSD's Revelle College, his MPH in behavior science and health education from UCLA and his MBA from Pepperdine University.