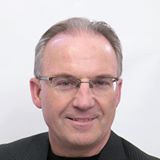 How to leverage social determinants and community to identify the root cause of engagement for hard to reach populations. A case study review of public sector drivers and their unique barriers to staying healthy and avoiding diabetes-related complications.
Wednesday, September 11, 2019
10:35 am – 11:35 am
Garry Welch, PhD
Chief Scientific Officer
Garry Welch, PhD, is chief scientific officer and co-founder of Silver Fern Healthcare LLC. He has 30+ years of clinical research experience, including director of behavior medicine research at Baystate Medical Center, research professor in the Department of Psychiatry at Tufts University School of Medicine, investigator at the Joslin Diabetes Center and faculty at Harvard Medical School. In addition, he was a reviewer on National Institutes of Health research committees and is a member of the American Diabetes Association's Behavior Medicine and Psychology Special Interest Group. Garry's research experience also includes the National Institutes of Health funded research focused on behavior change strategies for chronic disease management focusing on practical diabetes intervention strategies and clinical decision support tools for clinical care teams and healthcare organizations. He currently serves on the Connecticut Health Council's Value Based Care and Medicaid Innovation Committees promoting system-wide healthcare change efforts across the state. He received his PhD from the Wellington School of Medicine, University of Otago, Wellington, New Zealand.